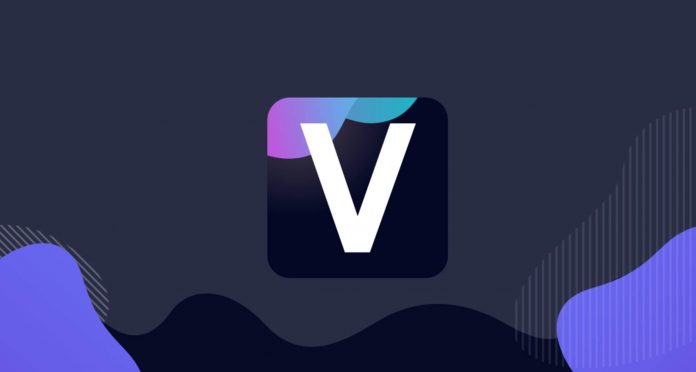 Would you like to get more views, engagements, and sales from your marketing videos? If so, this Viddyoze review will show you how easy you can do it!
Video marketing is one of the most powerful tools we can use to grab the attention of the marketplace, get views, attract visitors, and convert sales. However, many people might not know how to edit high-quality videos to post on their sales pages or websites without paying extra cash to invest in a video editor.
What if I tell you that you do not have to spend hours just making one video or tons of money hiring someone to do that job for you? With Viddyoze, creating and editing sales videos will be super easy and fast. Now, let's find out what this software can do for you in this Viddyoze review!
Viddyoze Review – Product Overview
Product: Viddyoze
Vendor: Joey Xoto
Launch Time: 2015
Niche: Software
What is Viddyoze?
Viddyoze is a software that was created for creating and editing videos. The videos made with Viddyoze will work perfectly for sales pages, promoting posts, websites, social media, etc. What makes this software different from others is that it is a done-for-you software.
While using this product, you will not have to take a whole training course in order to use it. Instead, you can create your first video right away by using the available templates that were already pre-made. This is the reason why Viddyoze can be a great choice for anyone, including low-tech people who do not know anything about video making.
Besides making videos, Viddyoze can do many more things that help you with getting traffic and attracting clients. Sounds interesting? If you want to learn more about other tools and features, you can check the Viddyoze Feature part in this review.
About the Vendor
Joey Xoto has been making many different digital products over the years. Most of his products are for getting leads, traffic, and boosting sales. If you have been searching for software products that are related to sales and marketing, you might already heard about some of his products, such as
The Video Induction System, The Video Marketer's Guide, iPocket Video, Screencast Pro, Thumbnail, Viddify, Brandrr, Prospectrr, and Graphitii. These products have been used and praised by hundreds of people.
Viddyoze Features
Turn Pre-Exist Videos Into High-Converting Videos
If you have boring videos with a low-quality look, you can turn them into high-converting videos using Viddyoze. Viddyoze helps you effortlessly edit your existing videos and add animation to make them more alive and attractive.
Make 3D-Like Animation
You can create 3D-like animated videos using the available tools of Viddyoze easily. With this type of video, your visitors will pay more attention to your sales pages as this animation style is modern and professional.
Create Your Own Logo
You don't have a logo for your brand? Don't worry! Just use Viddyoze to make a brand-new logo with high quality, then you will never have to pay anyone to design it for you.
Cloud-Based
Viddyoze is a cloud-based software, meaning there will be no downloading or installing activity required.
Money-Saving
By using Viddyoze, you can say goodbye to untrustworthy freelancers or video editors, reduce time spent on making videos, and save a lot of money.
Sell Videos As An Agency
Viddyoze also offers a Commercial License option for those who want to make money from selling videos made with this software. After purchasing the Commercial Plan, you can make work with your customers, create videos for them, charge any price you want, and keep all the profit for yourself.
Square & Vertical Templates
Depending on your need, you might need to use square or vertical templates. Viddyoze offers you both.
Stunning Social Actions
The videos made with Viddyoze work so well with social media. When you upload these videos on your social platforms, people will pay more attention to your sales post.
Seamless Transitions
This software allows you to use seamless transitions in your videos to make them smooth, professional, and attention-grabbing.
Compelling Outros, CTAs & End Cards.
You can add outros, intros, end cards, or CTAs easily with the tools of this software.
Movie Filters
Want to make your videos more movie-like? It's simple! With one click, you can add any available filter into your videos.
Alpha Technology
Viddyoze's production team uses modern, new, and unique technology to create this software.
How Does It Work?
Step 1: Pick a Template
First, you will need to look for a template you like or the one that will work best with the social media platform you choose.
Step 2: Customize
With many tools available, it is easy to make your videos look stunning. You can edit your videos, insert CTAs, intros, outros, pictures, and anything you want.
Step 3: Create Your Video
When you are happy with the final result, hit "Render" to create your videos. After rendering, you can post the video on social media, use it for advertising, or sell it to your customer.
Who Is It Made For?
Viddyoze is for anyone who wants to benefit from video marketing and make more cash selling videos, for examples:
Entrepreneurs
Videos editors
Affiliate Marketers
Marketers
MMOs
Advertisers
Business solution agencies
And so many more
Pros and Cons
Pros
Reasonable price for long-term usage
Easy to use
Work for all niches and products
No technical skills required
Dedicated support team
Cons
The videos might not be artistic and might be only suitable for explaining and selling
Price and Evaluation
There are two options for you to choose from: Personal Plan and Commercial Plan.
For those who only need videos for personal business such as running ads, uploading on their pages, website, or sales campaigns, then the Personal Plan – which costs $97 – is enough for you. This plan is included with all the features I mentioned in the Feature section, except for the commercial license.
If you want to make money selling videos, you must purchase the Commercial Plan, which costs $127.
Conclusion
So, do you want to make high-quality videos for your business or sell videos for profit as an agency? As I have discussed in this Viddyoze review, Viddyoze can help you with both of these plans and will save you so much money in the long run. So if you think this product is cool and useful, give it a try.